Digital technology has changed the floral eCommerce industry all over the world. Florists are no longer buying the same way, and the small holder flower growers are changing too. Adopting technology can help this Business to Business industry trade.
eagle-linkflowers.com has adopted floral eCommerce & floral technologies to connect florist buyers globally with small holder cut flower producers from Kenya. our customers get quality fresh cut flowers from farmers at good pricing and Small holder farmers can overcome their greatest challenge which is market for their produce. With Digital Agriculture back-end systems our customers and farmers always get benefited with our products and services.
Small Holder Farmers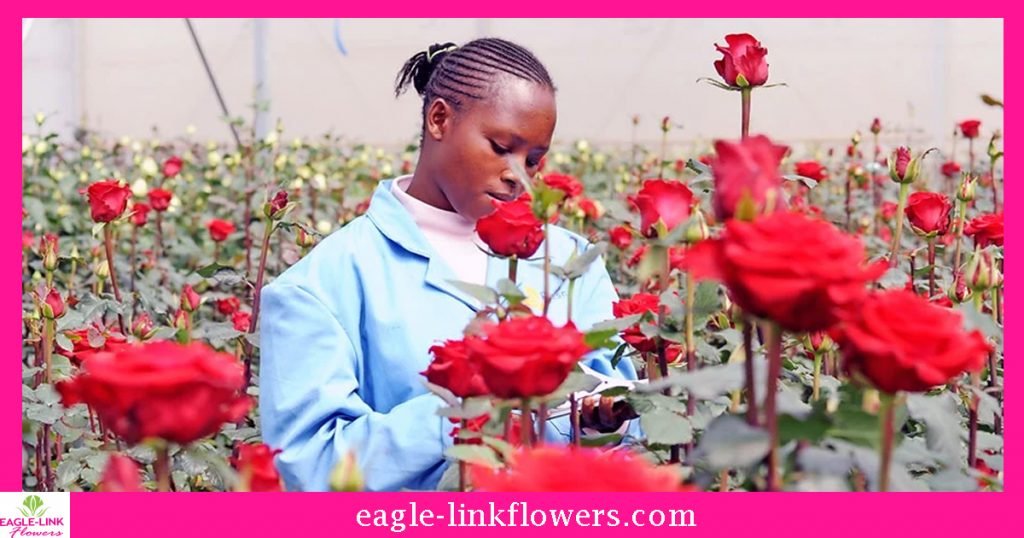 Direct Market
No Traders Involved
Get Advisory and Insights About Demand and cut flowers information
Get Financing Capital
Receive Produce from Farmers
Receive Orders From Florists
Sorting & Grading For A1 Quality Export Cut Flowers
Logistical Air Freight Shipping
Florist Customers
Order Conveniently Online
Get Traceable and Quality Fresh Cut flowers
Best Floral eCommerce Experience
Artificial Intelligence in Floriculture and Floral eCommerce
At eagle-linkflowers.com we use Artificial intelligence to help farmers in understanding the data insights such as temperature, precipitation, wind speed, and other important parameters. With historic data analysis, we offer farmers with better comparison for desired outcomes. Bringing AI into Floriculture; eagle-linkflowers.com has been working with large farmer groups and co-operatives in the region along with Governments to improve farming practices and help small scale cut flowers farmers realize the full potential of getting higher revenues for their produce while minimizing the post-harvest wastage.
AI For Small Holder Cut Flower Farmers
Crop Predictive Analytics – Machine learning models are being developed to track and predict various environmental impacts on crop yield such as Climate, Pest Control, Yield Simulation and Demand/ Supply Insights.
Controlled pesticide usage and Organic Farming – With our data models and deep learning algorithms we help farmers to keep a check on the weed which helps them in being responsible while spraying chemicals. We encourage farmers to reduce the usage of the fertilizers on entire field. Small-scale organic farming and Ecological farming – high yield with little to use pesticides and chemical fertilisers
Traceability and Sustainability – The ability of modern supply chains for fresh produce to provide traceability is becoming the norm. Our systems provides relatively straightforward capability to trace back from the florist market to the small holder cut flowers farmer.
Alternative credit systems powered by Blockchain – We help farmers access capital with transaction based lending systems to farmers in our platform
AI For Florists
Effective Supply Chain managements helps eagle-linkflowers.com deliver A1 quality fresh cut flowers to florists worldwide. wastage.
Pink Eagle Recommendations – a smart virtual shopping assistant – an AI technology designed to transform the online customer experience. For instance, if a florist customer adds to cart roses, We recommend a filler like gypsophila. What's more, the more the customer interacts with Pink Eagle recommendations, the more intuitive it becomes, meaning that the shopping experience becomes even more refined over time.
Facebook Chatbot – Many of our florists are liking our branded chatbot by Messenger app. We are seeing chatbot orders came from brand new customers, who in fact were younger than the company's typical florist customers. They are already using the Messenger platform, so it's been easy to engage them. They're able to place an order in a minute; it's gives them that fluidity.
The Best Product Is Customer Experience – We are willing to innovate and embrace new technologies that disrupt the status quo in floral eCommerce industry.